Remote Access
Remote Member Access
The Remote Member Access (RMA) program provides member access to the MISS DIG 811 System to research and query tickets, check on the status of delivery queues, view member notification areas, perform database maintenance, and much more.
Not to be confused with Remote Ticket Entry (RTE), RMA allows members to access tickets they are responsible for locating, while RTE allows users (excavators/contractors) to access tickets they have created.
The different types of RMA accounts available to the membership are shown in the chart below. If one individual will be utilizing the system, a full-access account (RMAF) should be established. RMA accounts are user-specific and benefit members by providing increased internal controls. MISS DIG 811 staff will not share your login credentials with other individuals. The annual maintenance fee for each RMA account is $38.55.
Please use the Complete an Application(s) button below to create your own RMA account. If the account you are registering for is intended to replace existing accounts on the system, please notify Member Support at membersupport@missdig811.org.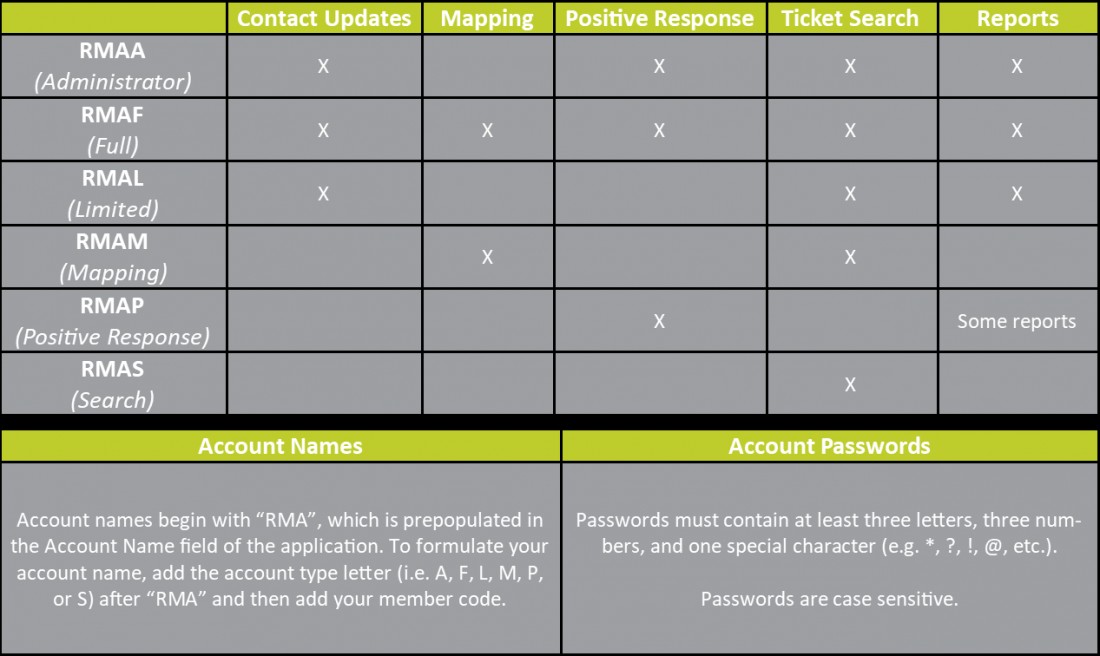 Once your account is established, you will receive a confirmation email from the Member Support team that includes information on RMA training courses.