What's New

What's new at MISS DIG 811? Browse through the drop-down boxes to see what MISS DIG 811 has released to make your ticket placing process faster and easier.
Digging In: MISS DIG 811 podcast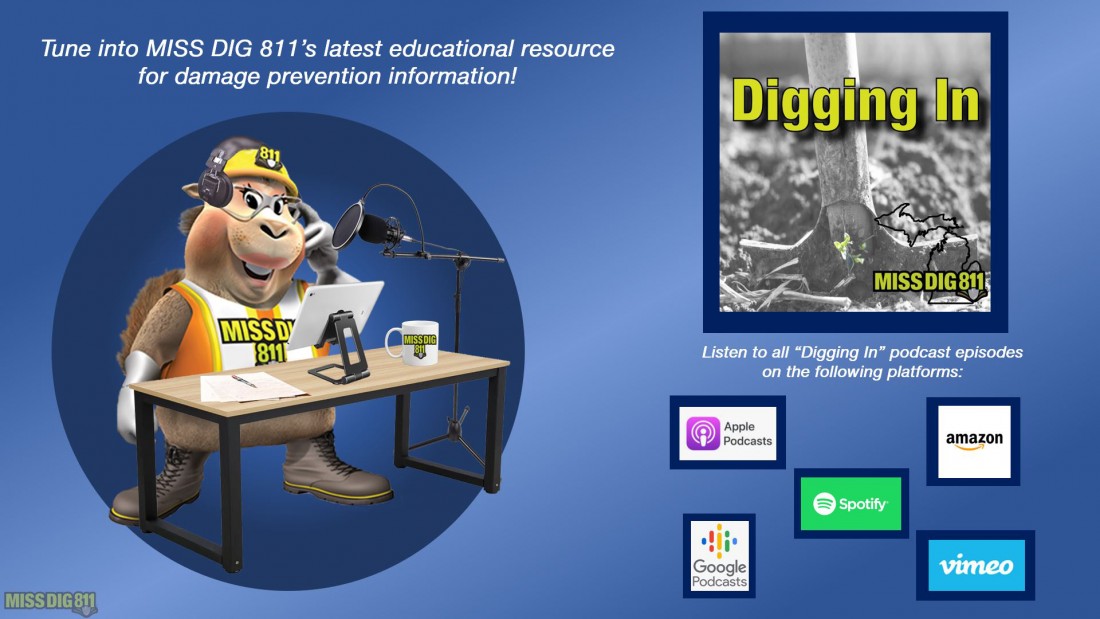 "Digging In" - MISS DIG 811 Podcast MISS DIG 811 is excited to announce a new platform for information, education, and damage prevention! MISS DIG 811 released their first "Digging In" podcast episode on October 12. New episodes will follow weekly on Monday at 10am. Tune in to each segment, hosted by Eric Urbain, MISS DIG 811 Education Specialist. The programs will center around a particular topic or feature interviews with industry professionals or various facility owners/operators regarding damage prevention.
The podcast will be available on the platforms below for your educational and listening enjoyment.